The top-of-the-line recurve sight, featuring every feature you've ever dreamed of.
ULTIMA RC PRO's radically redesigned carbon extension redefines vibration elimination.
SHIBUYA ULTIMA RC PRO features
SHIBUYA ULTIMA RC PRO DOUBLE MOUNT features

Polygonal Carbon Extension【Patent pending】
ULTIMA RC PRO's carbon extension features a radical new design redefining vibration elimination. The ultimate goal of eliminating vibration through the shape of the carbon extension lead us to a fishing pole taper shape. Through it, ULTIMA RC PRO is able to eliminate most of the unnecessary vibration on the shot. In simulations, the Polygonal Carbon Extension produces 87% less initial vibrations than the conventional shape. Additionally, SHIBUYA has applied the concept of "spine" to the extension, tailoring to a wide variety of archers' desired shooting feel by including two different stiffnesses of the Polygonal Carbon Extension in the lineup. By targeting vibration not only through material, but also shape, ULTIMA RC PRO offers a shooting feel like never before.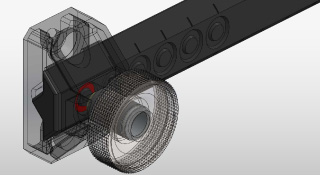 ULTIMA RC PRO features a brand-new mounting mechanism to achieve a more secure lock than ever.
By increasing the knob's diameter, and maximizing the contact area with the carbon extension, ULTIMA RC PRO's mount achieves a rattle-proof lock with less effort required than ever. Never worry about the knob coming loose again with this simple yet secure mounting system!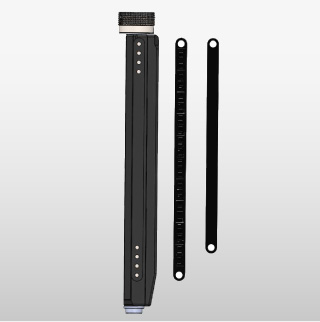 Both sides of ULTIMA RC PRO's elevation bar feature metal sight scale plates. Each ULTIMA RC PRO includes a standard scale plate, as well as a blank plate for a printed tape. Left and right are interchangeable, to fit any archer's preferred shooting style.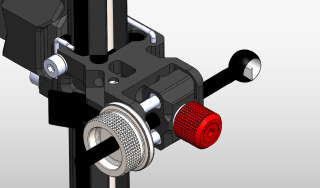 Redesigned Sight Pin Locker
ULTIMA RC PRO features a redesigned sight pin locker with a tool-less thumb screw. Enjoy an effortless shooting experience that not only improves usability, but cuts down on the time needed for adjustments by eliminating the hex wrench for adjustments.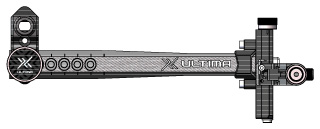 Double Mount & Minimized Elevation Bar
Introducing the double position mounting system. This revolutionary mount enabled us to reduce the elevation bar's length to the absolute minimum, drastically reducing the sight's target side weight. This weigt reduction results in the virtual elimination of vibration and shock upon the shot. The double mount ULTIMA PRO is the pinnacle of SHIBUYA's focus on vibration reduction!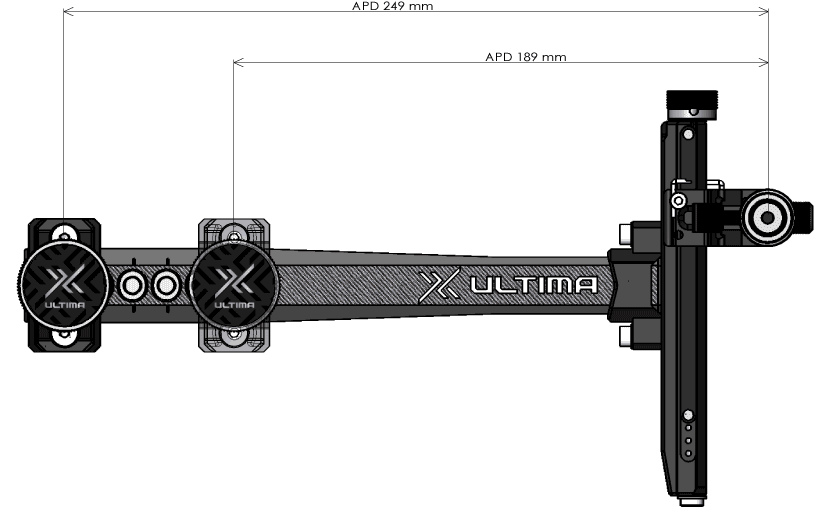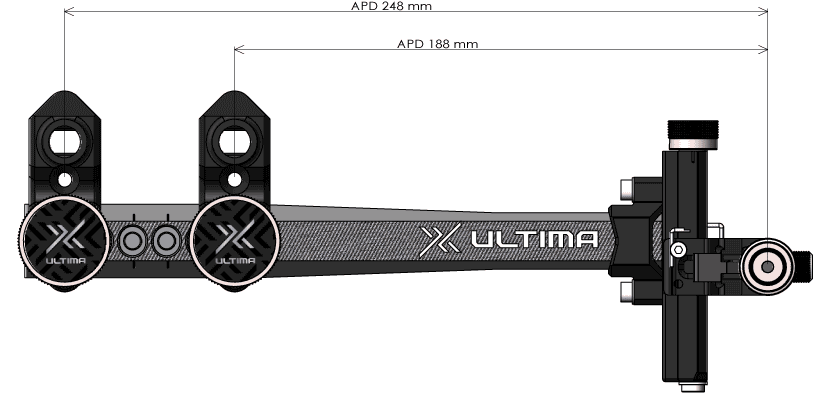 Type
Single Mount
+
520 Elevation
Double Mount
+
320 Elevation
Double Mount
+
250 Elevation
Extension Bar
9" Polygonal Carbon Extension Type:A or B
Extension Bar Type
Type:A
Type:A
Type:A
Mass Weight
233g
221g
212g
Aperture Distance(APD)
MAX 249mm MIN 189mm
Elevation
Adjustment Model
Screw Drive with No-Lock Quick Adjust Function
Length
132mm(approx. 5.2")
81.3mm(approx. 3.2")
63.5mm(approx. 2.5")
Adjustable Range
107mm
59.7mm
41.9mm
Adjustment Increments
1回転 1/24"(approx. 1mm)
1click 1/480"(approx. 0.05mm)
Tilt Adjustment
available
Windage
Adjustable Range
5.4mm
Adjustment Increments
1/32" per revolution(approx. 0.8mm)
1/640" per click(approx. 0.04mm)
Compatible
No.8-32 threaded sight pins
Extension
Length
225mm(approx. 9")
Adjustable Range
2.4"(60mm)
Adjustable Increments
0.5"(12.7mm)
Material
Elevation
6000 series aluminum alloy
Windage Unit
6000 series aluminum alloy
Extension
Carbon Fiber
Colors
Black・Silver・Blue・Red
Black・Silver・Blue・Red
Black
RH/LH
available
Release Date
2020年
Included Accessories
Soft Sight Case
No.10-24 mount screws
Hex Wrenches 1.5㎜/2.5㎜/3㎜
Blank sight tape
Instructions Sheet
Separately available options
220 Elevation Bar
ULTIMA RC PRO's development started with one goal: Develop a sight with as little vibration as possible.
SHIBUYA started manufacturing sights over 45 years ago, in 1975. With all our sights, we have approached the issue of vibration reduction via selection of materials and weight. However, many modern sights are already utilizing carbon and similar materials that excel in damping vibrations.
That's why we decided to take a different approach with the ULTIMA RC PRO: By radically changing the extension's shape.
After multiple experiments, we arrived at a tapered shape reminiscent of a fishing pole, which achieved a vibration reduction of 80% in simulations. Through multiple stages of prototyping and testing with world-class archers, we arrived at the final shape of the ULTIMA Polygonal Extension.
Even with the finalized shape, we found that it was difficult to provide all testing athletes with the ideal shooting feel, thus we decided to offer different "spine" options. With the help of Olympic Medalists, we narrowed down the many prototype extensions to two final types.
Through this process, the ULTIMA Polygonal Extension was born, which we are confident is the most advanced carbon extension bar ever made.
Finally, in addition to the extension's shape, it was essential to reduce the mass weight at the front end of the sight. To achieve this, we selected to use a double mount system with a drastically reduced elevation length. This concept was previously realized in 1979 with the record-setting SHIBUYA AR-10 sight, and has made its return to the archery scene in style, again claiming medals at the highest level of Recurve competition.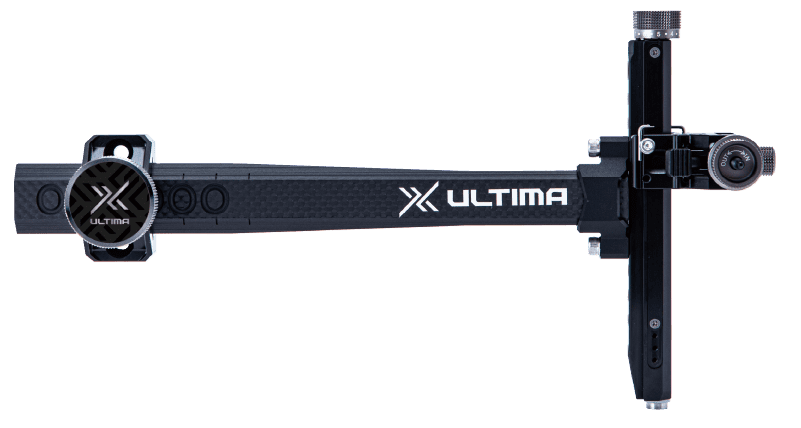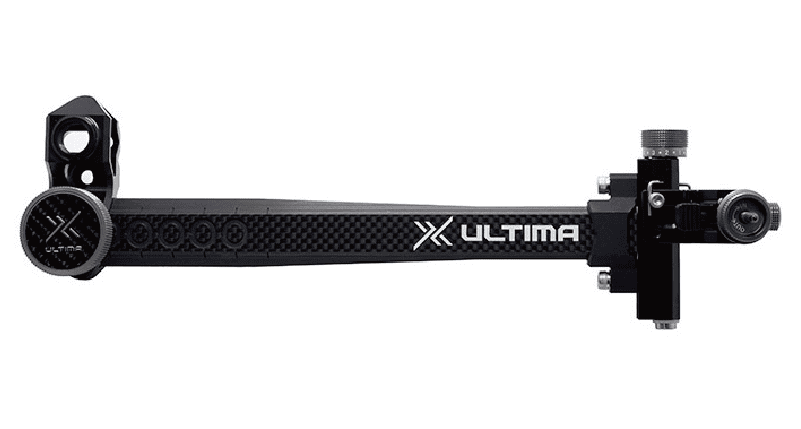 ULTIMA RC PRO DOUBLE MOUNT