【Patent pending】
Developed in cooperation with Japanese leading sports manufacturer MIZUNO, MZS is SHIBUYA's most sophisticated stabilizer system to date.
MZS is composed of aircraft-grade, high elasticity 60t carbon fiber to achieve exceptional rigidity, and incorporates vibration damping material weaved into the carbon layers of the stabilizer pipe. This enables it to achieve exceptional damping properties while maintaining its high rigidity.
At the same time, its slim 14mm diameter minimizes the effects of outside influences such as wind drag. Experience outstanding performance from aiming to follow through, made possible by the state-of-the-art carbon technology incorporated in MZS.
Lengths
30" / 28"/ 26"
15" / 12" / 11" / 10"
Mass Weight
30":approx.139g / 28":approx.132g / 26":approx.126g
15":approx.88g / 12":approx.78g / 11":approx.75g / 10":approx.72g
Outer Diameter of Carbon Pipe
14mm diameter
Compatible thread sizes
Bow
5/16-24 minimum thread depth 12㎜
V-Bar
5/16-24 minimum thread depth 12㎜
Weights
5/16-24 or 1/4-20
Material
Bushing
2000 series Aluminum
Pipe
Pitch-based 60t high modulus carbon fiber (front end blended with viscoelastic body )
Construction
ZONE DAMPING construction utilizing viscoelastic body 【Patent pending】
Color
Matte Black
Release Date
2020
Included Accessories
Conversion stud 5/16-1/4
ULTIMA Stabilizer Bag
Instructions Sheet
The ULTIMA MZS Stabilizer System was jointly developed with major Japanese sporting manufacturer MIZUNO, as a stabilizer to satisfy even the needs of the world's highest level archers. It is extremely different to combine a slim diameter that minimizes environmental influences on the archer's shot, with the stiffness required to withstand the stress of the high-weight setups many modern day archers use.
We conducted several stages of testing with multiple types of vibration damping materials, inserted in various strategic locations. In addition to internal testing, several of the highest-ranked archers in Japan contributed with their feedback, helping us finalize the MZS stabilizer system without compromises. As a result, it has become a popular option for top contenders not only domestically, but overseas as well.
Finally, we did not stop at just the product's technical capabilities, but invested in the visual design, making it one of the most premium-looking archery accessories on the market. The design consists of a logo pattern in gloss finish on a matte base, leading the manufacturer to express concern about possible defects during mass production. Nevertheless, with SHIBUYA and MIZUNO's manufacturing expertise, we were able to achieve a consistent, top shelf finish for this product.

Stabilizer & V-Bar

The ULTIMA EXTENDER combines SHIBUYA's proven DirectLink construction with High Modulus carbon to achieve an optimal level of stiffness.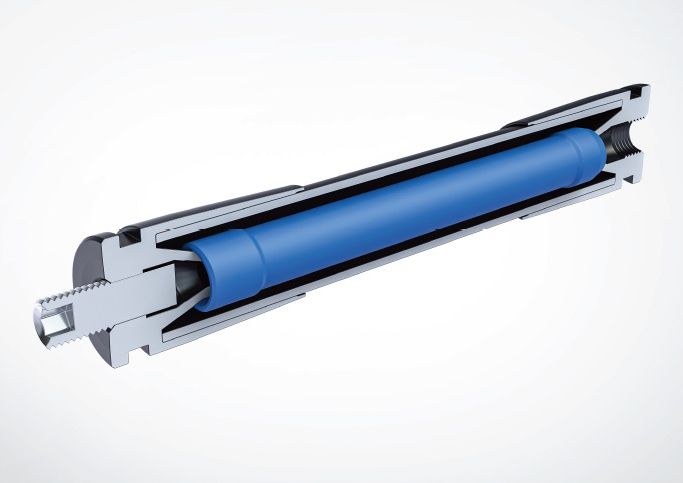 The ULTIMA EXTENDER combines SHIBUYA's proven DirectLink construction with High Modulus carbon to achieve an optimal level of stiffness.
Size
6" / 5" / 4" / 3"
Mass Weight
6":approx.63g / 5":approx.57g / 4":approx.51g / 3":approx.45g
Outer Diameter of Carbon Pipe
18㎜ diameter
Compatible thread sizes
Bow
5/16-24 minimum thread depth 12㎜
V-Bar
5/16-24 maximum thread length 12㎜
Material
Bushing
2000 series aluminum alloy
Pipe
PAN High Modulus Carbon Fiber
Direct Link
2000 series aluminum
Construction
Direct Link Construction
Color
Matte Black
Release Date
2020
Included Accessories
17×12 Spanner Wrench
ULTIMA Stabilizer Bag
Instructions Sheet