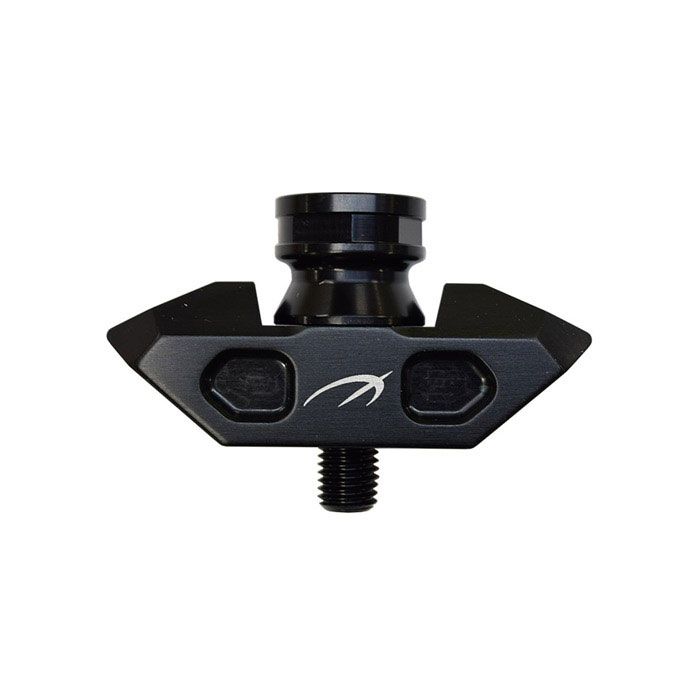 Ultra light 47g (1.66oz)! [*1] Redefining weight distribution
Mass weight roughly half that of conventional V-bars enables the archer to attach more weights to the far ends of the stabilizers, making possible a setting that distributes weight away from the riser. Reducing the weight of the V-bar opens the door for unlimited choice of stabilization systems and finer balance adjustment than ever before!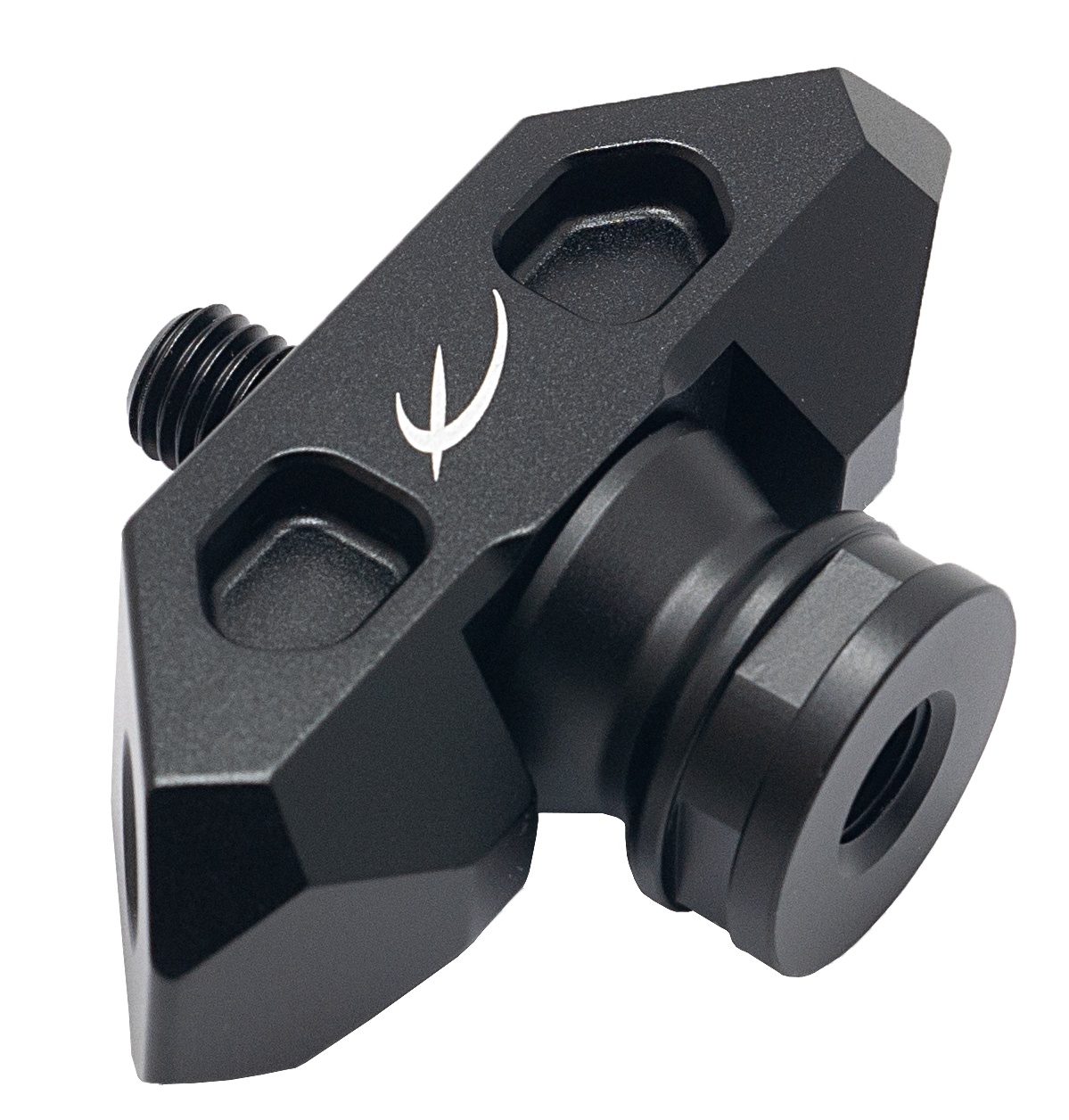 A multifaceted form offering the ultimate in functionality and beauty
Lightness and functionality – realized in a beautiful multifaceted shape. All but the necessary material to offer optimal durability has been shaved off, resulting in a beautiful, geometrically complex shape.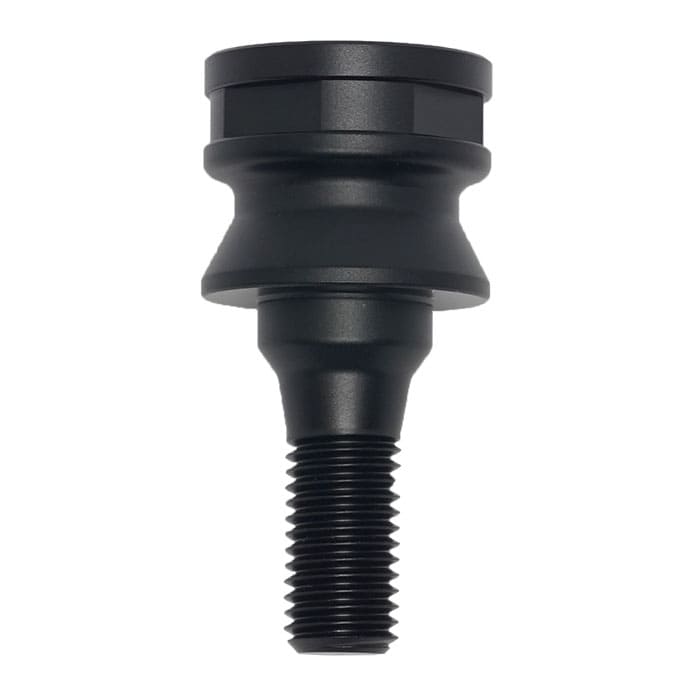 Utilizing the newest breed of highest strength aluminum alloy
Caruno V-Bar's Attachment Bolt uses a brand-new alloy that offers even higher strength than the commonly used super-tough A7075. Precision CNC [*2] machining enabled us to realize this complex form, weighing only 1/3 of a conventional stainless steel V-bar bolt.
*2: CNC (Computer Numerical Control): computerized automation of machine tools such as milling machines.
Secure attachment by spanner
Caruno V-Bar includes a spanner for tightening the V-Bar Bolt, enabling solid attachment without the slipping and turning involved with using a wrench.
Compatible Stabilizers
Thread size: 5/16-24


Thread length up to 12mm

Included Accessories
Spanner
Colors
Black (including V-Bar Bolt)
Side Rod Angles
40°or 45°
*Very wide extenders and side rods may not be able to be attached simultaneously.
Build a V-Bar combining light mass weight and rigidness. That was the goal we set for ourselves in 2010. SHIBUYA had produced lightweight V-Bars previously. However, due to issues with strength of materials, the models in our lineup at the time were thick and supplied with a stainless steel V-Bar Bolt.
The mass weight Olympic archers are able to use for their setup is limited. It is largely dictated by muscle strength, so archers of a smaller stature tend to prefer light weight bows. By reducing the mass weight of the V-Bar, the archer is able to fine tune their stabilizer weight more freely, and even athletes requiring a light weight bow are able to tune their bow to their desired balance.
SHIBUYA had previously offered a light weight aluminum V-Bar bolt, but there were incidents of failure due to material strength. CARUNO uses a high-strength alloy, enabling it to offer an extremely light V-Bar Bolt while providing high strength. By carving all unnecessary material off the V-Bar body, we were able to reduce the total weight of the CARUNO V-Bar to 48 grams, half of what popular V-Bars on the market at the time weighed.