Popular domestically and abroad – SHIBUYA's standard recurve bowcase.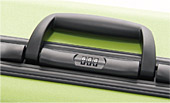 Can be adjusted to any preferred number combination.
Flat design prevents damage and sudden opening from the latches snagging on things.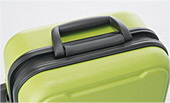 Main and side handles automatically return to flat position when not in use.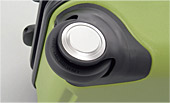 Selected for durability and smoothness.
type
Sturdy ABS resin material
size
830×320×190mm
Include
wheels included
Flat Key Lock + Dial Lock

OTHERS
SHIBUYA TRANSPORTER 56.5L
SHIBUYA TRANSPORTER 56.5L
More durable, more comfortable, more spacious.
The TRANSPORTER bowcase was released to address these concerns from international competition archers.
The sleek shell houses a roomy 56.5L capacity to carry everything needed for a major competition. With a refined interior and TSA locks, the TRANSPORTER 56.5L is perfect for top level international competition.
TSA Locks
The international standard for air travel
Type
Wheels and handles are field replaceable components
Wheels
Sturdy and comfortable Protex wheels
Outer dimensions
H 880mm×W 400mm×D 210mm
Inner dimension
830mm×W330mm×D(lid compartment 50mm+main compartment115mm)
Capacity
approx. 56.5L
Weight
approx. 4.8kg
Material
ABS protective shell (Clear Blue only Polycarbonate Plus)
Colors
Matte Black, Matte White, Brushed Silver, Glossy Red, Matte Blue
Multiple zipper pockets for easy equipment organization
SHIBUYA TRANSPORTER 56.5L